</p>
Staffing Technologies, Inc.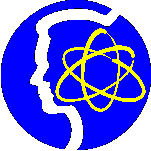 ---
---
Staffing Technologies, Inc. (STI), a leading national staffing industry provider, was founded in 1994 with the mission of providing technology solutions for the staffing industry. The first step in this mission was met with Conductor™, a front and back office automation software package, currently in use in hundreds of staffing offices, with thousands of users nationwide.
The mission continues today with improvements to Conductor™, the introduction of Conductor Satellite™, Conductor Data Warehouse and ConductorSQL™ and continuing development of new products and integrated services for the industry.
STI is committed to providing technology solutions to the staffing industry through forming partnerships with our clients. As your partner, STI will keep you informed on new ideas and software that will help your business grow and prosper. STI provides technology that may be used to increase productivity and to allow the independent service to compete on an equal footing with larger competitors.
---
President
Ms. Oland holds an MS in Computer Science from the University of Tennessee. Her background includes extensive programming and management of mainframe and minicomputer installations, as well as PC-based LANs and WANs. Ms. Oland has been developing applications for the recruiting and staffing industry since 1979.
---
---
Contact Information
Staffing Technologies, Inc.
8851 Highland View Road
Knoxville, TN 37938
Sales: (865) 925-8096 Ext 2
Tech Support: (865) 925-8096 Ext 4
Fax: (815) 361-0356

Click here for more information on Knoxville, TN
---
Back to Staffing Technologies, Inc. home page